---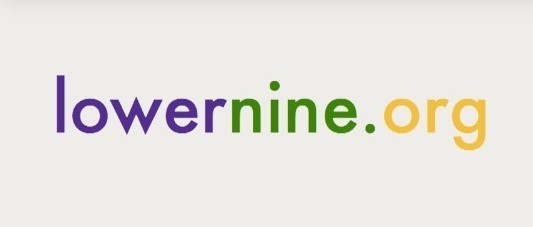 Mission
lowernine.org is a 501(c)(3) nonprofit organization dedicated to the long-term recovery of the lower ninth ward of New Orleans, Louisiana in the wake of hurricanes Katrina and Rita, and the levee breaches of 2005.
---
---
Member of lowernine.org featured in Gambit's Frontline People Awards (Darren McKinney, pg. 15)
lowernine.org breaks ground on new headquarters; commemorates 15th anniversary of hurricane katrina and announces call for $500k fundraising (Shibusa Systems)
---
Laura Paul talks about lowernine.org's new food pantry in the Lower 9th Ward (Gambit)
---
Executive Director Laura Paul hosts Ask Me Anything (AMA) on Reddit on the 13th Anniversary of Hurricane Katrina
---
---
Explore lowernine.org's Rebuild Projects
---
Reginald Moses is a sheriff for the New Orleans Police Department. Reginald inherited his house on Delery Street after Katrina from his grandparents. His grandfather built the house in 1971 and during the rebuilding process, Reginald wanted to keep as much of the original work as possible. The property is not just a home, but a token and memorial to his grandparents.
This full rebuild began in March 2019. This summer, we've put 0n a new roof, put sheetrock up in all the bedrooms, and built a fence around the property. Next up is taping and mudding all rooms, and finishing installation of sheetrock in the kitchen!